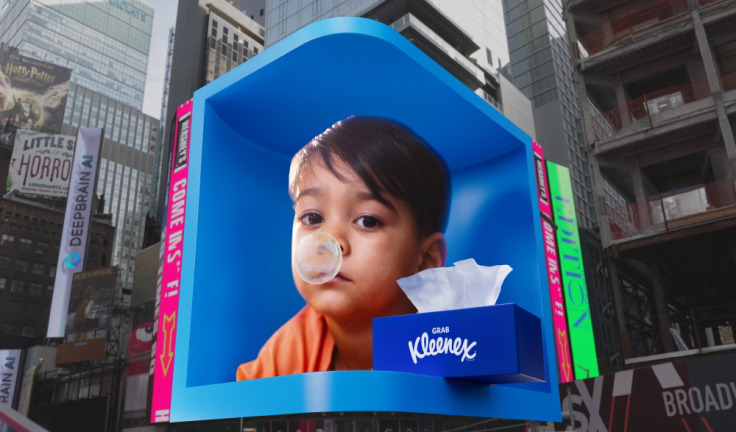 Kleenex® Brand Story
For nearly 100 years Kleenex® brand facial tissues have helped you through sneezes, sniffles, watery eyes, and life's everyday messes.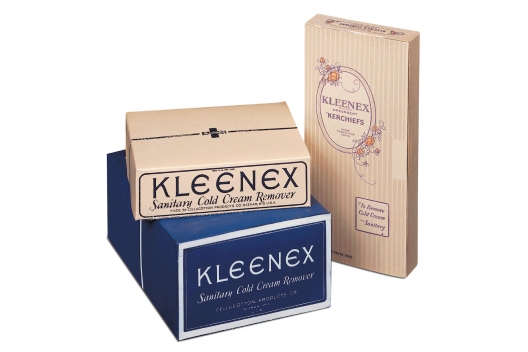 1920s
The Kleenex® Brand's story began during the First World War when Kimberly-Clark developed a crepe paper used as a filter within gas masks. In the early 1920's, that very crepe paper innovation was cleverly adapted into a consumer product called Kotex® Brand which helped women with their periods. 
1924
America says "Happy Birthday" to Kleenex® products on June 12, 1924. The Kleenex® Brand suggests its first advertised function – as a "marvelous new way to remove cold cream." As Kleenex® gained popularity, in 1927, Kimberly-Clark proposed a new use for the product - "absorbent kerchiefs."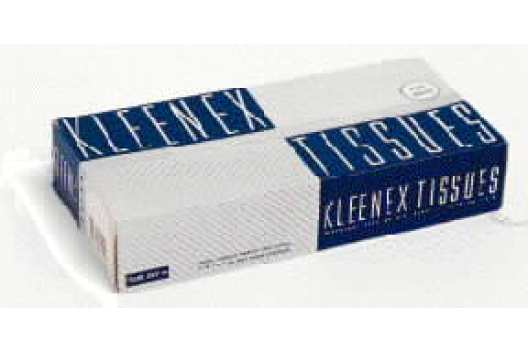 1930s
In the 1930's Kleenex® Brand was swamped by letters from consumers advocating its tissue for colds. The company responded with its new position – "The handkerchiefs you can throw away." After this, Kleenex® new appeal became the disposable tissue – perfect for a hygienic, convenient clean.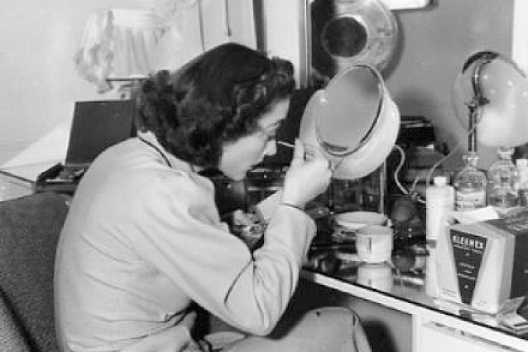 1950s
Through the 1950s, Kleenex® Brand tissues went Hollywood, letting out the secret that famous stage actors and actresses used Kleenex® Brand tissues to remove co ld cream and cosmetics each night.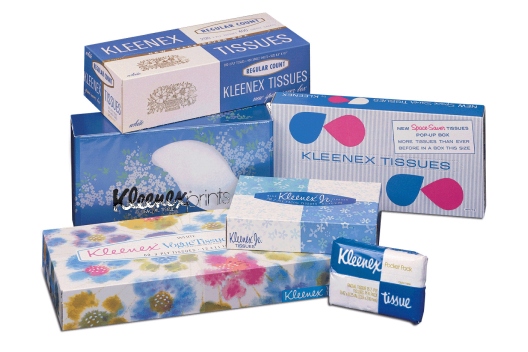 1961
Innovation continues for Kleenex®. In 1961 the brand introduced its new Space-Saver box design. Consumers can also select Kleenex® Juniors facial tissue in 1964 and Kleenex® Purse Pack facial tissue in 1965. This innovation paved the way for Kleenex® Kleenex® On-the-Go Pocket Pack and On-the-Go Slim Wallet Pack today.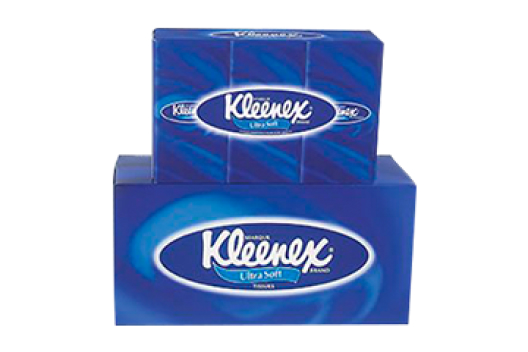 1990s
As Kleenex® moved into the 90s, the brand continued to innovate to bring more value for its consumers. Kleenex® introduced Ultra Soft™ facial tissues – our softest tissue. The 1990s also marked the first time Kleenex® launched its festive holiday packs.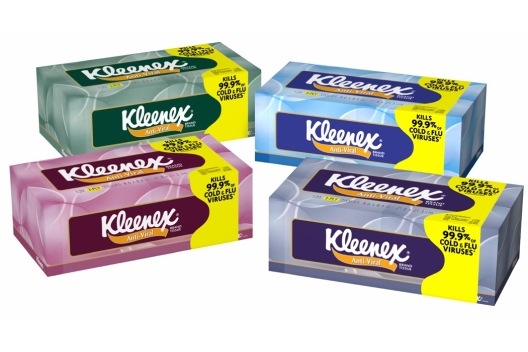 2004
In 2004 Kleenex® announced Anti-Viral† facial tissues – made with a moisture activated layer that kills 99.9% of cold and flu viruses* in the tissue.
*Virucidal against: Rhinoviruses Type 1A and 2 (Rhinoviruses are the leading cause of the common cold), Influenza A and Influenza B (causes of the flu), Respiratory Syncytial Virus (RSV —the leading cause of lower respiratory tract infection in children)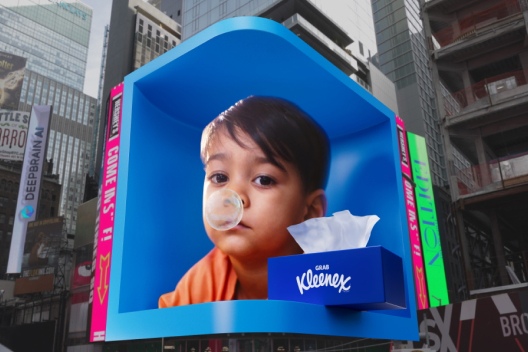 2022
Kleenex® hits Times Square with its new Grab Kleenex® campaign with a promise to be there for you when life's everyday messes come up.